Finding your voice is having the courage to know your truth, speak your truth, and accept whatever the outcome.
When you find your voice, it's not something new; surprisingly, you uncover what was already there.

Finding Your Voice Women's Retreat 
Cultivate confidence
Enhance your ability to express yourself
Learn how to discover your inner voice
Overcome fear and self-doubt
Experience energy-based spiritual practices to deepen your perception of authentic reality
This full-day experiential opportunity will help you "find your voice" through inspiring discussion, yoga, meditation, vocal toning, chanting, and drumming.
Our beautiful venue next to Lake Ontario affords the opportunity for nature hikes and walking meditation.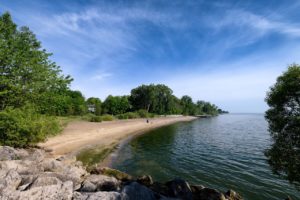 This immersion experience in mid-September is the perfect way to bring closure to the summer, prepare for the increased busyness of the autumn, and honor your inner wisdom waiting to be released through finding your voice.
"Speaking your truth is the most powerful tool we all have." — Oprah Winfrey

Join us for this exciting opportunity on Sunday, September 17, 2023 at Webster Park 10:30am-4:30pm